Website Overlays: Convert More Customers This Mother's Day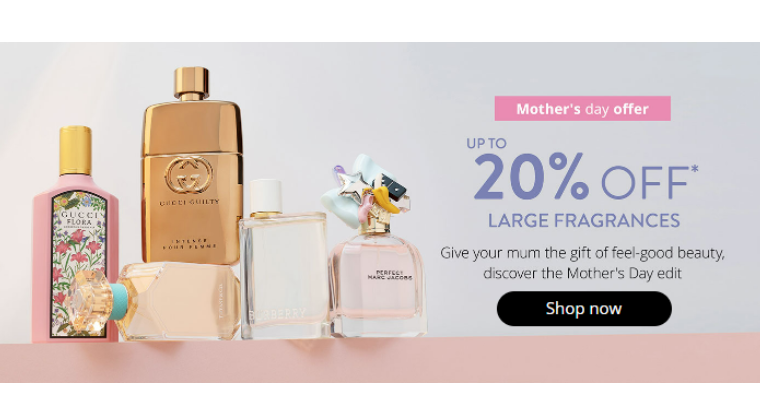 As we approach Mother's Day in the UK*, we explore four ways to use website overlays to increase conversion rates during this peak traffic period.
Mother's Day is one of the busiest periods of the year for some online retailers, presenting a huge opportunity to take advantage of increased traffic and buying pressure. With spending in the UK of £1.34 billion (Statista, 2021) and $31.7 billion in the US (National Retail Federation, 2022), effective Mother's Day marketing campaigns can have a significant impact on revenue.

With over one third of spending taking place online, brands must create personalised buyer journeys that improve experience and retention, as well as boost conversion rates to maximise sales and campaign ROI.

Here we explore four ways that website overlays can be part of this strategy.


1. Purchase or Exit Intent Overlays

Relevant overlays can be used to promote Mother's Day special offers, such as discounts, packages and gift cards, or provide helpful information like gift ideas and shipping deadlines.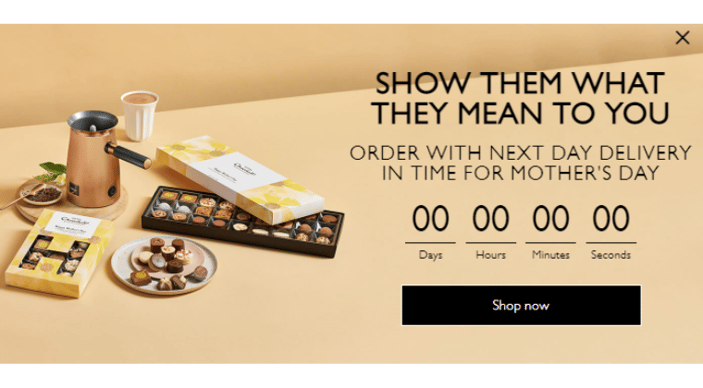 Not only do they encourage users to purchase, but when used effectively they can also enhance the user experience by reducing user touchpoints.

It's vital that the timing and triggers of these overlays offer personalised messages, at the right time. Providing value or reminders right before a user leaves your site can help keep them on the buyer journey. Overlays can help with traffic shaping too - redirecting users to higher converting pages.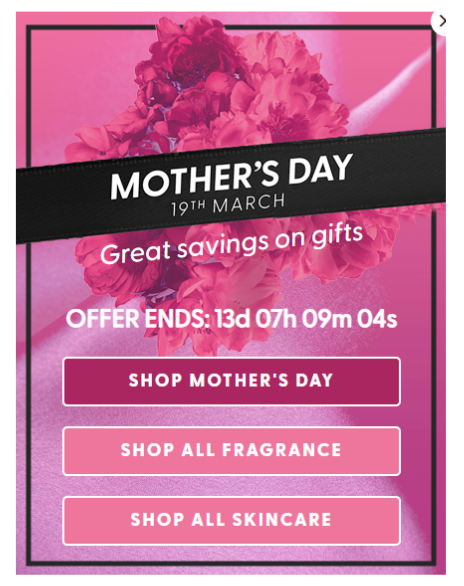 2. Basket Abandonment

Increased traffic means increased levels of basket abandonment - even outside of peak times, 85% of customers with an item in their basket are likely to abandon.

Populating an overlay with basket contents when an exit event is detected - placing it 'front-and-centre' with appropriate messaging or incentives - can keep them on site to the point of conversion. Personalised abandonment emails can remind buyers to return and complete their purchase to close the loop.


3. Upsell Opportunities

With increased traffic and buying pressure comes the opportunity to recommend complementary products and increase average order values. You could prompt users to add chocolates or a greetings card to their order, or to bundle gifts together for a discount.

Overlays can also be used to collect email addresses in order to send reminders of Mother's Day offers or future campaigns, and to suggest other products they might be interested in.


4. Out of Stock Alternatives

If your Mother's Day range includes popular products that users could find elsewhere, then overlays can be used to offer alternatives to out of stock items to ensure you never miss a sale.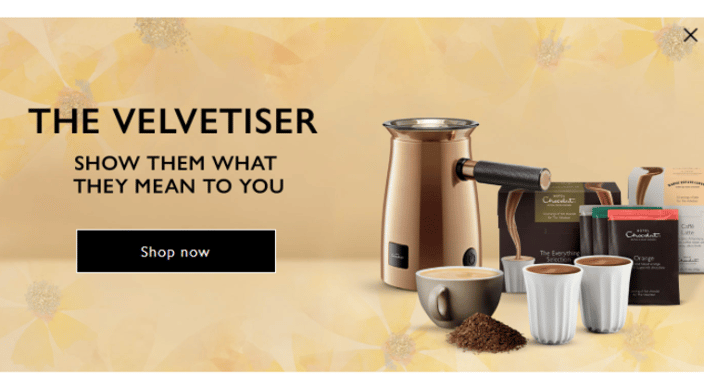 Overlays can be a powerful tool for retail brands looking to increase sales from their Mother's Day campaigns.

Promoting special offers, recommending products and using countdowns to create a sense of urgency can all help to increase conversion and customer loyalty. By preparing your abandonment strategy now, you will convert more customers quickly during this peak traffic period.

Designs should match your brand and campaign theme, offer something of value with a clear call to action - and be engaged at the most effective moments to boost your sales this Mother's Day.

_ _ _ _

intent.ly customers typically see a 7x average conversion rate using our suite of proprietary real-time technology solutions. Our overlay campaigns intervene at the right moment, saving the session and providing truly measurable and incremental sales.

Contact us to book a demo today.


*In the UK, Mother's Day will be celebrated on Sunday 19th March 2023. Many other countries celebrate on the second Sunday in May (May 14th 2023) including the U.S., Australia, Brazil, Canada, China, most of Europe, New Zealand and South Africa.