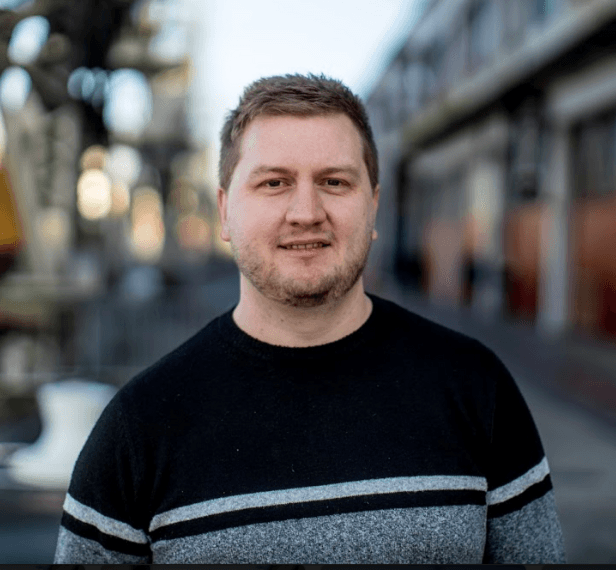 London - 14th October, 2021
Chris Johnson has been promoted from his previous position of Operations Director to Chief Operating Officer where he will be responsible for the enablement, development and execution of intent.ly's topline strategy.
Since joining the company in January 2020, Chris has spearheaded a number of special projects including the company's recent rebranding efforts to intent.ly alongside significant internal operational adjustments that has successfully enabled a hybrid working model and positioned the business prominently for heightened scalability.
Chris brings over fifteen years of experience to the role and his previous tenures have included roles across client services, marketing and operations at startups through to global businesses.
Ennis Al-Saiegh, CEO said:
"We are delighted to announce Chris to the board of intent.ly in his new role as COO. Chris has a wealth of experience that he has already applied to the company, and an even greater passion for the company, the team and its continued growth and success.
"Since joining in 2020 and despite the many challenges faced, Chris has provided the business with greater transparency on its operations, delivered huge improvements in processes across the board and was instrumental in the recent rebranding to intent.ly, setting the path for significant future expansion.
"Chris will now continue to play an even more pivotal role for the company over the coming months and years to come, and on behalf of myself and the team we look forward to his personal and professional success continuing with intent.ly."
intent.ly is a data-driven conversion business armed with tools that generate a more seamless user experience for customers and a positive improvement in conversion rate. As a 'rentable tech' model for retailers, intent.ly specialises in cart abandonment, exit intent, email remarketing and coupon analytics solutions.
--- ENDS ----
About intent.ly:
intent.ly is a data-driven conversion business that operates onsite and offsite to improve conversion rates for retailers from their existing traffic. intent.ly is working across a number of key verticals globally.
Media contact: Anshu Bajaj anshu.bajaj@intent.ly