Launch of The Affiliate & Partner Marketing Association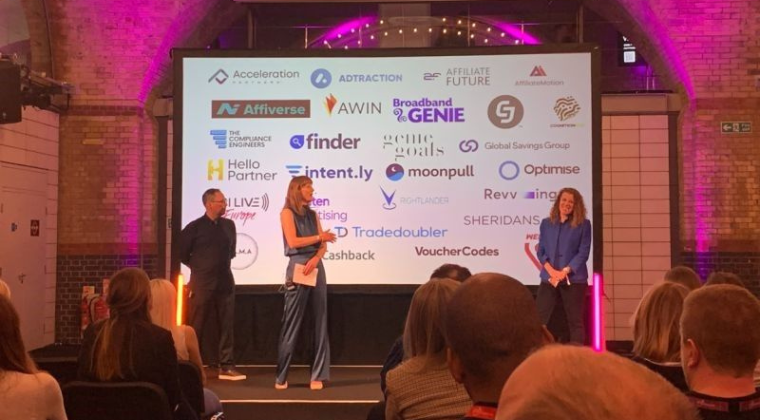 intent.ly is a proud founding member of The Affiliate & Partner Marketing Association which aims to raise standards in the industry.
London - 31 October 2023
The only collective voice for the affiliate and partner marketing industry, The Affiliate & Partner Marketing Association (The APMA) will focus on elevating the industry, promoting ongoing improvement and higher standards while championing the success of the marketing channel.

Announcing the launch at PI Live in London last week, Director and Founder of The APMA, Kevin Edwards said the trade body will, for the first time, represent all corners of the multi-billion pound industry:
"Affiliate and partner marketing are known for having an exceptional return on investment. According to the Internet Advertising Bureau, the channels grew by 30% in 2023 and almost all major brands use affiliate marketing as a central part of their acquisition strategies. Despite that, we lack a representative body to showcase its importance to the UK's digital economy. We're on a mission to change that in the coming years".

Affiliate and partner marketing drive more than £20bn in retail sales and employ tens of thousands of people across businesses of all shapes and sizes and all sectors.

The APMA brings together a diverse range of members from across the industry, including publishers, networks, agencies, advertisers and tech partners.

More than 100 affiliate marketers were consulted to ensure the focus of The APMA in 2024 is representative of their needs. Planned projects include comprehensive training programmes, best practice and standards, a focus on the diversity of the channel and a major research initiative. Practical advice will also be offered on pivotal topics like tracking and measurement.

As as an established tech partner working in the affiliate space for almost ten years, intent.ly is one of 19 proud founding members of this new initiative looking to drive further success for the industry. COO Chris Johnson comments:
"We're excited about the launch of The APMA and are proud to support them as a founding member. We've always been committed to driving value for brands and proving the effectiveness of the channel with our evolving tech solutions and data insights. The affiliate marketing community will benefit greatly from this new collaborative approach to raising standards and driving the channel forward."

Members will have the opportunity to engage in unparalleled networking, knowledge-sharing and become part of a community that's shaping the future of affiliate marketing. They will also gain access to exclusive content, member benefits and the chance to work collaboratively with like-minded companies.

There are multiple tiers of membership available to suit different businesses. Membership starts from £1,500 per annum for silver tier membership, discounted until 31st December 2023, rising to £1,999 per annum. For more information and to sign up as a member please visit www.theapma.co.uk
The Affiliate & Partner Marketing Association
hello@theapma.co.uk
www.theapma.co.uk

For media enquiries please contact jenna.goodchild-pain@theapma.co.uk


About intent.ly:
intent.ly is is a customer journey optimisation platform empowering online retailers to engage and convert shoppers. We provide a suite of solutions to help reduce bounce rates, super-charge conversion rates, improve shopper experience and ultimately increase revenue.
Media contact: Amy Jordan
Marketing Manager
amy.jordan@intent.ly