intent.ly Shortlisted for Five Industry Awards This Autumn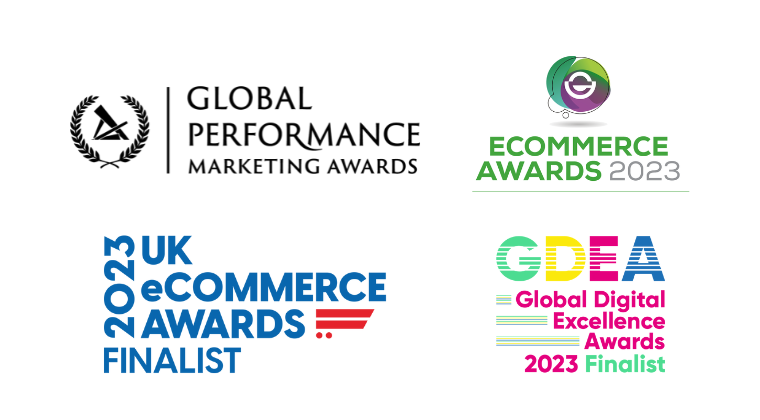 We're proud to be shortlisted for five industry awards this Autumn, including two Global Performance Marketing Awards with our partners Kwik Fit and Gen3 Marketing.

🏆 Global Performance Marketing Awards 2023

The GPMA's recognise the very best in performance marketing and celebrate innovation, creativity and success within the industry. The ceremony takes place on 23rd October in London, the night before PI Live Europe. We've been shortlisted or won a number of awards at both the PMA's and GPMA's over the years, and we love these key events for the industry.
This year we're proud to be shortlisted in two categories:
Best partnership - 'Kwik Fit's First Onsite Tech Partnership To Manage Demand & Revenue via Affiliate Channel, with

Gen3 Marketing

'
Together we solved that! - 'intent.ly & Kwik Fit: Proving The Incremental Value of Onsite Engagement & Conversion Tech'

🏆 eCommerce Awards 2023

The eCommerce Awards were launched in 2007 to recognise excellence in the world of eCommerce, by celebrating the most innovative and market leading initiatives and products in the online retail space. intent.ly are shortlisted for 'Best eCommerce Support Business' and the ceremony takes place in London on 27 September.

🏆 Global Digital Excellence Awards 2023

The Global Digital Excellence Awards celebrate outstanding digital websites, campaigns, tools, and teams from across the globe, and we're delighted to be shortlisted for 'CRO Agency of the Year'. The winners will be announced virtually on the 19th October.

🏆 UK eCommerce Awards 2023

The UK eCommerce Awards recognise and celebrate eCommerce across multiple online retail sectors in the UK. This year we're shortlisted for 'UK eCommerce Large Agency of the Year' (26+ employees), and the ceremony takes place on the 2nd November in London.

Good luck to all the finalists! If you're attending any of these events (or PI Live Europe in London on 23rd October) and would like to meet us there, please get in touch to book a meeting with the team.
---

intent.ly customers typically see a 7x average conversion rate using our suite of proprietary real-time technology solutions. Our overlay campaigns intervene at the right moment, saving the session and providing truly measurable and incremental sales. Book a demo today.