intent.ly Named Awin Power 100 Top Affiliate Partner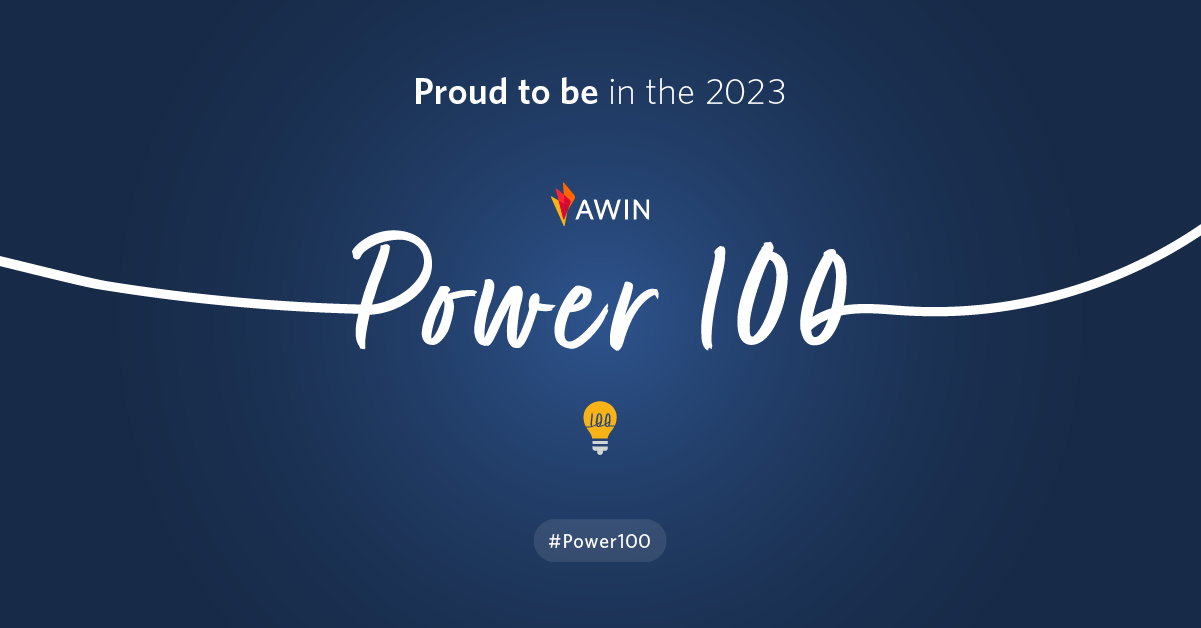 London - 7 June 2023
intent.ly Receives Global Partner Affiliate Recognition For Value & Innovation
intent.ly, the conversion and engagement specialists, today announced it has been named a Power 100 affiliate partner by global affiliate marketing platform Awin for the second time. intent.ly was selected as one of 100 featured affiliate partners from one million active publishers across 35 countries, including TikTok creators, price comparison sites, niche bloggers, global media powerhouses, cutting-edge technologies, FinTech pioneers and brands.

Awin's Power 100 was a first for the industry in 2022, reshaping how affiliate marketers view partnerships. And the results speak for themselves, with the Power 100 collectively generating $4.9 billion in revenue and 55 million sales for more than 8,000 ecommerce retailers in 2022. To view the entire Awin Power 100, please visit: https://www.awin.com/us/market-insights/the-awin-report

The 'Accelerating Innovation' category highlights technology partners helping businesses to optimize customer experiences across a wider range of touchpoints by removing the burden to develop tech in-house. intent.ly was selected by a panel of Awin experts across the business for its innovation and for pushing the boundaries of what it means to be a partner in the affiliate channel.

"Since its inception, the affiliate and partner marketing channel has provided brands a low-risk, high growth opportunity unique to other marketing strategies thanks to its pay-for-performance model," said Adam Ross, Awin CEO.

"In a time when a brand's bottom line has never been under greater scrutiny, affiliate insulates a company's strategy while enhancing the customer journey and ongoing relationship. This is what makes Awin's Power 100 so crucial to success – it represents a true slice of the industry today, spanning promotional and partnership opportunities across every consumer touchpoint, from brand-building awareness generators to post-sale customer retention experts. I look forward to seeing how the Power 100 further impacts the affiliate and partner marketing industry in 2023 and beyond. "

Chris Johnson, intent.ly COO comments: "intent.ly is thrilled to have been recognised in the Power 100 for the second year running. Awin were very much the early adopters within the affiliate space for tech partners and their advocacy has aided intent.ly's growth with their brand partners. Like Awin, we're committed to driving value for brands and optimising experiences for consumers, and our innovative tech solutions will continue to evolve to meet their needs."
To receive your free copy of the Awin Report Power 100, please visit:
https://www.awin.com/us/market-insights/the-awin-report


--- ENDS ----


About intent.ly:
intent.ly is a market-leading customer journey optimisation platform for online retailers. Our suite of intent-driven conversion and engagement solutions help to reduce bounce rates, super-charge conversion rates, improve customer experience and increase revenue.
Media contact: Amy Jordan
Marketing Manager
amy.jordan@intent.ly


About Awin:
With twenty years of experience, our platform offers a global community of people, technology and business intelligence insights. No matter what type of partner, level of service, or tools your business needs, Awin provides solutions to drive sustainable growth and grow your own way.

Part of the Axel Springer and United Internet Groups, with ShareASale and Commission Factory, Awin's global affiliate platform is powered by 17 offices worldwide, over 1,300 employees, one million publishers, and 25,000 advertisers.

Connecting businesses with customers around the world across the retail, telecommunications, travel and finance verticals, Awin generated €14 billion in revenue for its advertisers and €1.1 billion for its publishers in the last financial year.